hotels and motels in the McCall Idaho area
we offer great rates and packages in McCall:
From budget to luxury in McCall, Idaho we will help you find the perfect place for your family vacation, romantic getaway or business trip. Based on your criteria, we've searched hotels and motels and found 10 places to stay that match your request.
Popular McCall hotel and motel are
On Payette Lake
,
Payette Lake Access
,
Downtown Area
,
Spring Mountain Ranch
,
Spring Mountain Ranch Cottages
,
On Payette River
,
On McCall Golf Course
.
View all McCall locations
and welcome to the neighborhood!
We found 10 places to stay that matched your criteria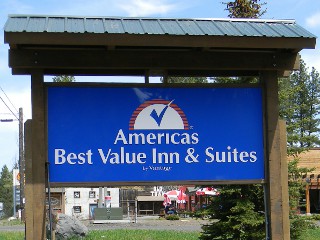 Americas Best Value Inn & Suites
(McCall, Idaho area)
Located in the heart of McCall, America's Best Value Inn & Suites offers the convenience of a downtown location while still being nestled among the mountains and lakes, rivers and wide-open spaces. This is a great location from which to experience all the adventures of McCall's year-round playground and all the great outdoor opportunities Valley County has to offer! ...
Learn More/Select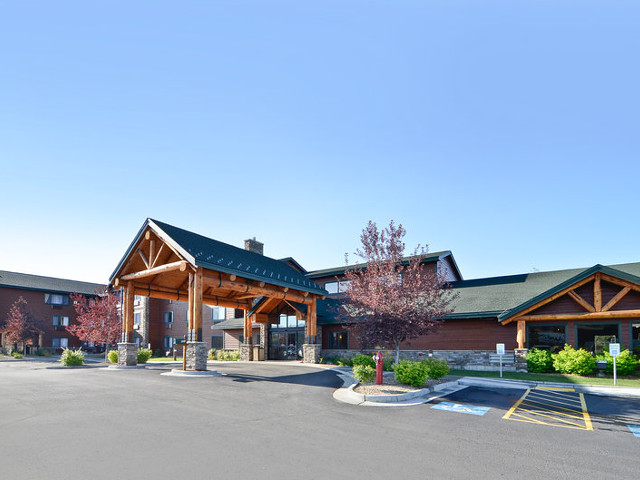 Best Western Plus McCall Lodge
(McCall, Idaho area)
The Best Western Plus McCall Lodge & Suites has the perfect accommodations for families, small groups, business travelers, and many more. This is a spacious and pet-friendly hotel, offering cable satellite television with HBO, free wireless Internet access, microwaves, refrigerators, DVD players, fireplaces and even cribs upon request (subject to availability). While...
Learn More/Select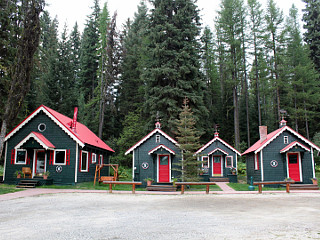 Brundage Bungalows
(McCall, Idaho area)
Welcome to the Brundage Bungalows! Come see why for 50 years people have made the Bungalows the place to stay in McCall! In 2013, a complete top to bottom renovation took place making the Bungalows more unique and comfortable than ever before! The bungalows are cozy individual cabins located across the street from Payette Lake and a short walk from Rotary Park and the publ...
Learn More/Select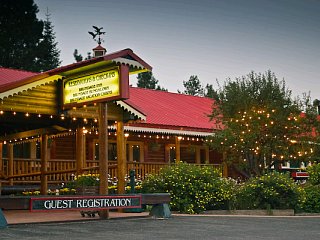 Brundage Inn
(McCall, Idaho area)
The Brundage Inn was remodeled in 2008 with new carpet, linens, log furniture and remodeled bathrooms with wood floors, shower doors, mirrors and log trim. All rooms now offer WiFi. Located on the west side of McCall, the Brundage Inn provides affordable accommodations for families and vacationers. All rooms include in-room complimentary coffee, a microwave and refrige...
Learn More/Select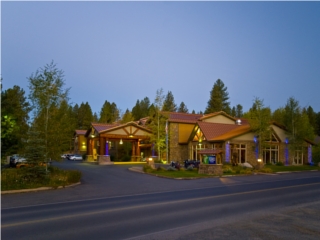 Holiday Inn Express McCall (Hunt Lodge)
(McCall, Idaho area)
The Holiday Inn Express is a stunning Mountain Lodge located on Scenic Highway 55 in the heart of Idaho's West Central Mountains. The Holiday Inn Express is just 3/4 of a mile from Payette Lake, 9 miles from Brundage Mountain Resort and 15 miles from Tamarack Ski Resort. Enjoy rich ambiance, full hot continental breakfast, indoor heated pool and spa along with fitness...
Learn More/Select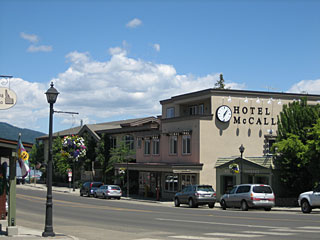 Hotel McCall
(McCall, Idaho area)
Hotel McCall is nestled in the heart of the small mountain town of McCall, Idaho, overlooking beautiful Payette Lake. The Hotel has welcomed guests since 1904, and a change of ownership has revitalized this cornerstone of hospitality. Many big and subtle changes have occurred to enhance your stay at this McCall icon. The hotel's rooms and condos, which include five con...
Learn More/Select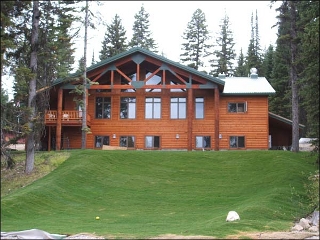 Pilgrim Cove Camp & Conference Center
(McCall, Idaho area)
Guests will enjoy playing on the sandy beach front or canoeing and windsurfing in beautiful Payette Lake. Sit back and take in the stunning scenery, watch the deer wander through camp or pick huckleberries. Hike on miles of trails or bicycle around Payette Lake. Paved and unpaved roads are suitable for family outings. The lively town of McCall has shopping, dining and nigh...
Learn More/Select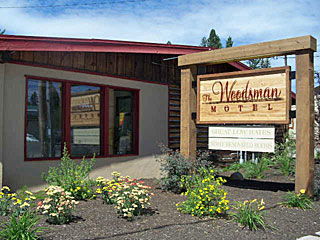 Rustic Inn (Woodsman)
(McCall, Idaho area)
Come stay at the Rustic Inn in McCall! Guests will enjoy the great low prices and close proximity to everything McCall has to offer. You can quickly and easily walk downtown for shopping, dining or other activities as well as access to public beaches at Payette Lake and the Marina. The Rustic Inn offers rooms with one Queen bed and a futon or 2 Queen beds and a futo...
Learn More/Select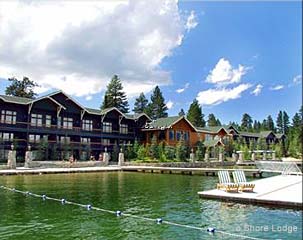 Shore Lodge
(McCall, Idaho area)
Every day, our staff at InIdaho.com has the pleasure of looking across Payette Lake from our offices at one of Idaho's most beautiful resorts. Shore Lodge provides warm and inviting decor that is a perfect mixture of lodge pole pine, river rock, elegant wood floors, and accents of polished marble. Beautiful Old World paintings, black and white photos and other elements of...
Learn More/Select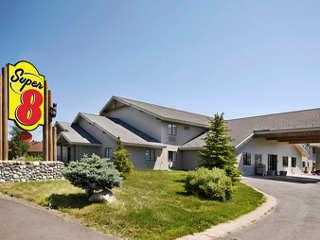 Super 8 Lodge McCall
(McCall, Idaho area)
The Super 8 is conveniently located across from the McCall Airport, great for those guests who are flying in. It is also situated just a quick 10 minute walk from the heart of downtown McCall with access to shopping, dining and activities. The Super 8 lobby offers an enticing river rock & white pine lobby where guests can enjoy mingling or getting cozy with a good bo...
Learn More/Select
Page 1 of 1
Thanks for making your reservations with our local, Idaho company!